The 57th Annual AAUW (American Association of University Women) Book Sale that was scheduled to be held February 19-21, 2021, at the Marcus Whitman Hotel, has been cancelled due to the corona virus.  Books will continue to be collected from the donation boxes.
The good news is that we plan is to hold pop-up sales next summer or fall at the former YWCA Ice Chalet lobby, if we can do it safely.
Sales would be held on eight Saturdays and Sundays in the largest categories (picture books, chapter books, young adult, science fiction/fantasy, cookbooks, biography/autobiography, c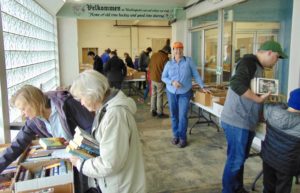 collectibles, US/world history, military history, northwest history, visual arts, performing arts, literature, fiction, audio books, DVDs, and CDs).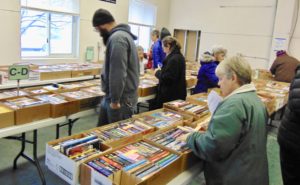 Proceeds fund scholarships for local women returning to college, and local educational projects and events. For information and applications for the AAUW Walla Walla Scholarship Program, go to the Scholarships & Grants section of this website. The Book Sale is sponsored in part by Walla Walla Community College John Deere Program, Automotive Technology Program, Commercial Truck Driving Program, and the Women's Basketball Team.
To donate books to the Book Sale, or for more information, please call 509-386-0421 or 360-670-7629