American Association of University Women
---
Mission Statement:
AAUW (American Association of University Women) advances equity for women and girls through advocacy, education and research.
---
Stay Tuned! 

Community Mini Grants to be Announced Soon!  
AAUW raises funds for women's scholarships and community projects. To be considered for an AAUW-WW Mini-Grant, projects must be local, address our mission, and provide visibility for the branch.  2021 Applications Deadline has passed – recipients will be announced at our Spring Meeting in May. 
The Mini-Grant Task Force submits funding recommendations to the AAUW Board within 30 days of given deadline.
---

Congratulations

to our local AAUW-Walla Walla branch for earning the much coveted AAUW National "5 Star" recognition! 
A special thank you to past president Traci Hickman and current president Kathy Jones for their tireless efforts to highlight Walla Walla in this way.
---
Membership news!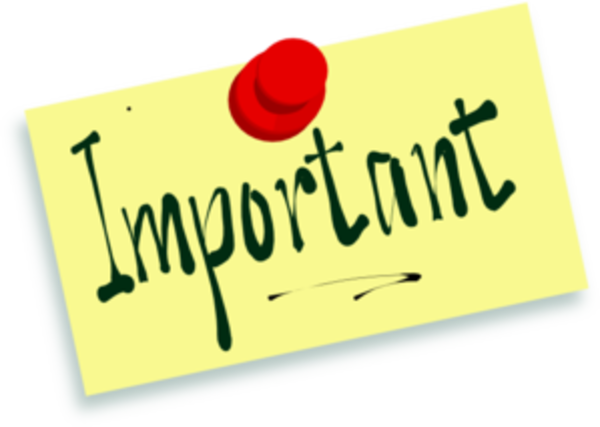 As of February 2021, there are some rate changes for membership dues.  Rate increases are due to a national AAUW rate increase, but we also are happy to offer some very attractive new member rates.  Please share with anyone who may be interested in joining our Walla Walla branch. 
Types of Membership  (Click here for our membership application page) 
Branch Member renewal or New Member: Annual Dues – $82.00 (membership good through June 30, 2022) 
** New Member –  Joining before March 15, 2021 or at a Public Event any time between July1-Dec31- $51.00  (membership good through June 30, 2022) 
Student Affiliate- Annual Renewal $28.81 (membership good through June 30, 2022) 
Life Member             Initial one-time payment $980 + $20 annual renewal
---
   Once again, Blue Mountain Community Foundation is offering our community a wonderful opportunity to do our Christmas shopping while also giving back.  Click on the link below to see the worthy "charitable gifts" you can choose from.
2020 Blue Mountain Community Foundation Giving Catalog 
---
Important Note: 
For the most current updates about our upcoming 
57th Annual 
AAUW-WW
Book Sale
, click on the     
Book Sale
tab at the top of this
page.
---
AAUW – Walla Walla
"Virtual" Kitchen Tour 2020 is still LIVE!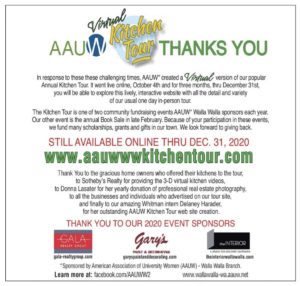 Remember… the Kitchen Tour link will be LIVE through December and donations will also be accepted throughout that time.
Click here to see our AAUW-WW Facebook page with daily updates! 
Our AAUW-Walla Walla Kitchen Tour has launched virtually this year. On October 4th, visitors to the tour were able to view this year's beautiful kitchens from the comfort of their own homes.
The tour will be LIVE through December and donations will be accepted throughout this time.
We need your help to continue to spread the word about this "virtual tour" so we can continue to support women's scholarships in our community. Please share with friends & family near and far!
---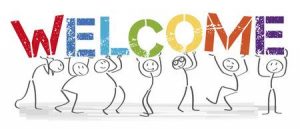 Join Us in Welcoming our Latest Members!  
Contact information is available in the online directory – found in our "members only" section
Newest members added to the top of the list –
Names in red indicate members who have joined since August 2020

/ Names in blue joined between January – July 2020
Sherri Hedman
Mara Palumbo
Barbara Maxwell
Sami Kopelman
Nancy Najera
Delaney Harader
Judy Bennett
Sarah O'Connor
Anita Williams
Cheryl French
Lorraine Gail Smith
Judy Schlicher
Cindy Castro

Janice James
Cindy Deatsman
Renee Hadley
Karen Hindman
Kathryn Hopper
Denise Owen
Martha Anderson
Moran Tompkins
Mary Grant Tompkins
Dara Osborne
Pamela Causey
Rebecca Hom
Jeannette Barrow
Lisa Chamberlin
Riett Jacks
Ellen Anderson
Carolyn Dietzman
Dorothy Diede
Sherry Coate
Eileen Seifert
Nancy Smithson
Kathy Makus
Laurie Flippen
---
Links Available to 2020 Virtual Candidate Forum
Video recordings of the 2020 Virtual Candidate Forums from Tuesday, October 6th and Thursday, October 8th are available through the links below.    These were hosted by the Walla Walla Valley Chamber of Commerce, American Association of University Women (AAUW), Whitman College Politics Department, Walla Walla Association of Realtors, La Voz, Walla Walla County Democrats, Walla Walla County Republicans, Walla Walla Union Bulletin, and the Walla Walla Latino Alliance.
The recorded discussion from October 6th is available, 

with candidates in the running for seats in the 16th District State Offices.  Click here for the link!  
The

r

ecorded discussion from October 8th is available,

with candidates for the Superior Court Judge and County Commissioner Click here for the link:
Please share with your local friends and family to reach as many voters as possible. Ballots will be mailed next week on October 16th. Plan to vote early! There are several drop boxes in our community to make it easy. You can check your voter registration status on the VoteWA website and track your ballot there once it has been submitted.
State Senator
State Representative Pos. 1

Frances Chvatal
Mark Klicker

State Representative Pos. 2
County Commissioner District 1

Roger Esparza
Jenny Mayberry

Walla Walla County Superior Court Judge-Position 1 Candidates

Michael S. Mitchell
Brandon L. Johnson
---
Join us in celebrating our AAUW-WW Intern – Delaney Harader! 

National Intern Day – July 30, 2020
Join us in celebrating Delaney Harader, our "intern extraordinaire". National Intern Day is on July 30th.
Delaney has been a breath of fresh air to our organization as we craft a new way forward with our AAUW-WW Annual Kitchen Tour. Her talents and personality are just what we have needed! When you join us in the fall for our first ever virtual Kitchen Tour, you will witness Delaney's handiwork!
---
Click the link below to read our local branch Board Succession Plan.
---
Walla Walla Candidate's Forum – July 2020
To view the most recent candidates forums , please click the link below for a recorded version on the Walla Walla Chamber of Commerce Facebook page.  You can also find these links on our AAUW-WW Facebook page.
We hope you will all have the opportunity to get to know the candidates.
Walla Walla Chamber of Commerce Recordings of Candidate Forums 
---
AAUW-WW Book Sale Update!  May 2020
The AAUW Book Sale is happy to announce that our donation drop boxes will open on Saturday, June 13!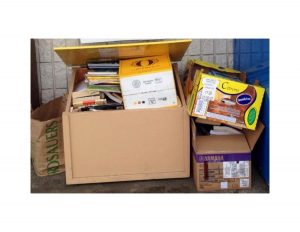 To help manage the anticipated big wave of books, we will have volunteers at each drop box on June 13, 10 am – 2 pm, to load books directly into vehicles. If you have 10 or more boxes of books, please take them directly to the former YWCA Ice Chalet between 10 am and 2 pm. Drive in the alley north of Birch and bring books in the recessed door near the alley drop box. Please wear a mask, since you will be entering the building. The drop boxes are located at John's Wheatland Bakery, Southgate Center Market (formerly Harvest Foods), Andy's Market, Impress Salon (Plaza Way), YWCA (in the alley behind), and Fry's True Value (Milton-Freewater). Books donated at other times may be placed in the boxes, which will be checked every day.
Thanks for saving your books for us!
---
A Big Thank You to members who were able to join us for our AAUW-WW "

Virtual"

Annual Spring Meeting
To view a slideshow of this year's highlights, please visit our AAUW-WW Facebook page.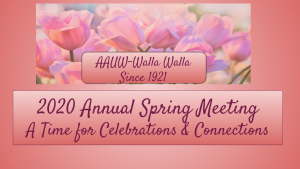 Please contact Tracii Hickman with any comments, questions or feedback.  
---

Important Update from Kim Churches – 
AAUW National CEO
Click this link to listen to Kim talk about the impact of the Coronavirus on our AAUW organization and membership.  AAUW Video Clip
---
56th Annual AAUW-Walla Walla Book Sale
Update! Our local AAUW branch recognizes our good fortune to have been able to hold our Book Sale fundraiser before things changed so drastically. Our board made the decision to contribute to the Blue Mountain Community Foundation Covid-19 fund. These funds will be used to help our community.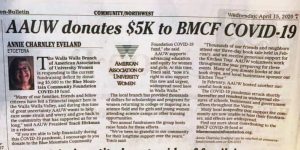 Our most successful sale EVER! 
Thank You to all of the volunteers and book lovers who helped with this year's fundraiser!  
"Like" our AAUW Book Sale Walla Walla Facebook page for continued updates.  Click her to go to our Facebook page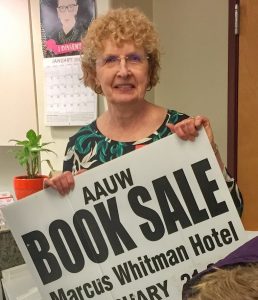 Join Us in Welcoming our Latest Members!  
Contact information is available in the online directory – found in our "members only" section
Newest members added to the top of the list – names in red indicate members who have joined since Spring 2020
Nancy Najera
Delaney Harader
Judy Bennett
Sarah O'Connor
Anita Williams
Cheryl French
Lorraine Gail Smith
Judy Schlicher
Cindy Castro

Janice James




Cindy Deatsman




Renee Hadley




Karen Hindman




Kathryn Hopper
Martha Anderson




Moran Tompkins




Mary Grant Tompkins




Dara Osborne




Pamela Causey




Rebecca Hom




Jeannette Barrow




Lisa Chamberlin




Riett Jacks




Ellen Anderson




Carolyn Dietzman




Dorothy Diede




Sherry Coate


Eileen Seifert
Nancy Smithson
Kathy Makus
Laurie Flippen
---
UPDATE!

National Conference for College Women Student Leaders Scholarship – 
Cancelled for 2020
Please keep this in mind for next year 2021!
Are you interested in developing your leadership skills – or do you know a young woman who would benefit from this conference?  This is a once in a lifetime opportunity to join women from all over the country, joining together to share and learn.  The NCWSSL Conference will take place May27-May 30, 2020 at the University of Maryland.  All expenses are paid by our local branch of AAUW-Walla Walla!  
Click here for more details about the conference:  NCWSSL Announcement Flyer
Click here for the NCWSSL 2020 Application:  NCWSSL 2020 Application – MS Word version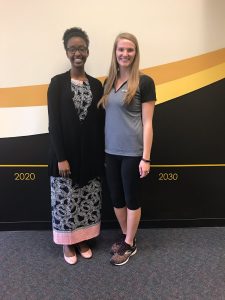 Should you have questions regarding the application process contact Jenny Romine by email: jennylouromine@gmail.com or phone/text 509-386-9369.
Pictured above are Aline Uwase and Malorie
Wilwand, the 2019 NCCWSL award recipients,
attending the 2019 NCCWSL Conference.
---
UPDATE –

Special invitation to Younger Members and Prospective Members 
We invited women in our community who identify as "younger" AAUW members – or prospective members to a program we called "Networking for Young Women." Aren't we creative???  We gathered on the evening of November 20th, at the Finch Motel (brand new renovation of the old Red Lion at 325 E. Main.) The meeting involved a few minutes of social chatting, followed by small group brainstorming sessions, and then larger group summation and plans of action.  We heard from young women who have an appreciation for our AAUW branch, but who also have ideas for ways we can better connect and serve our younger population.
We on the board are eager to meet the needs of all our members, especially those of you who will be leading this group into the future.
We are so grateful for those who joined us, for the ideas and enthusiasm for making AAUW-Walla Walla an even better organization.
---
AAUW-Walla Walla Winter Social
Thank you to members and guests who braved the rainy weather to join us for our winter social – and to president Tracii Hickman for her leadership. A special thank you to program chair Karen Fuller, Barb Doherty and their team who once again treated us to a perfectly appointed event – and even got our Seahawks and Packers fans out in time for kickoff!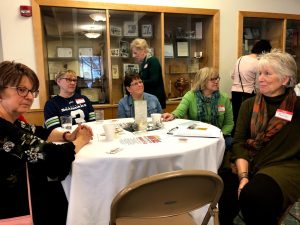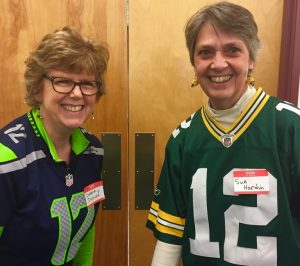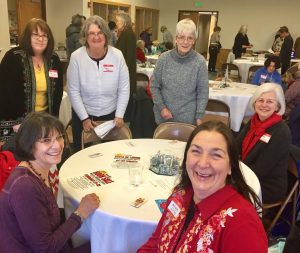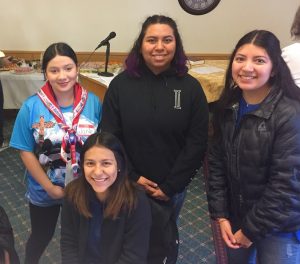 We enjoyed hearing from our community grant recipients from 2019 who shared with us how their grant monies were put to use. Diana and Bill Erickson introduced three young women who attended the 24th World Scout Jamboree. Grant funds went toward troop uniforms for the jamboree. Anne-Marie Zell Schwerin and Augusta Sparks Farnum inspired us with their project "Quiet Forces", a YWCA sponsored effort to celebrate 52 women from our community. Grant funds are helping to make this vision a reality.
Donations can still be made by contacting Jen Stutesman (coffeediva1965@gmail.com)
NEW sports bras or package of underwear to be donated to women in need following a hospital visit for rape or domestic violence event.
---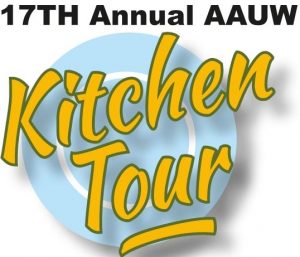 17th Annual AAUW-WW Kitchen Tour
2019 Preliminary HIGHLIGHTS:
We had 423 tour goers turn in tickets at the kick-off.
Ticket Sales were $11,650. Raffle ticket sales were $1,306.
From all feedback –  we had happy tour goers and happy homeowners!
THANK YOU EVERYONE –
Your contributions and commitment to the tour made it a success
and a fun event for the community.
A SPECIAL THANK YOU TO DONNA MURRAY-
Our 2019 Chairperson dug in and earned our respect and won our hearts.
The tour is in good hands going forward!
---
What a fabulous turnout for our Fall Social!  Thanks to all of you who came out on this beautiful Sunday afternoon.   
A VERY BIG Thank You to Karen Fuller, Barb Doherty, Jody Sanchez and their many helpers. 
Hopefully you found the chance to meet with old friends and welcome new members – or BE welcomed, receive your new and up-to-date membership directory, learn about interest groups, and hear from two of our scholarship winners.  These young women were inspiring to all of us.
If you have any questions, please use our Contact Us button and one of our board members will respond.
Click here for more information about membership!  Join AAUW-WW
---
This is a wonderful resource for all members – with phone numbers, emails, background info and more.   (The directory is found in our "member area".  If you do not have the password, please contact Judy Peasley at gjpeas1070@gmail.com)
Every effort is made to have the correct information in our directory.  If you find anything that needs updating, please contact us.
---
Thank you to all who helped with our recent
Candidate's Forum   
---
Wow!  2019 AAUW-WW Spring Social – A Time for Celebrations
Thank you to all of our members and guests who joined us on Wednesday, May 8th, for our AAUW Spring Social- A Time for Celebrations. It was a very fun and inspirational evening. If you took pictures, please add them to our shared photo folder.
We had the chance to connect with friends, meet new people, celebrate the many accomplishments of our organization, award some remarkable women and to honor some very deserving members and community supporters.
Community Honorees included: Vera Bohlman and Larry Cannaday from SonBridge, Andy Winnett and students from WWCC John Deer Technology program, Bobbi Hazeltine and WWCC Women's Basketball team and Nolan & Kathleen Lockwood – WW Harvest Foods.
Over $50,000.00 was awarded to women in our community in direct support of AAUW's mission to "advance equity for women and girls through advocacy, education and research". Thank you for your part in raising these funds!
Scholarship & Grant recipients included:
Secondary Scholarship: Ana Angel-Ortega, Torrin Helbling, Katelyn Huesby, Cynthia Montalvo, Kristin Pretorius, and Makya Theis
NCCWSL scholarship– Aline Uwase (WWCC) and Malorie Wilwand (WWCC)
Community Mini-Grants: Lincoln H.S. update library, Reach Out & Read (St. Mary/Prov.), Christian Aid/Child Development Program, BMAC (adult literacy outreach/volunteer support), Children's Home Society (Valle Lindo/summer), Plus Delta "The Club", Camp Invention, Shakespeare Walla Walla, Little Theater (summer children's theater), Carnegie Picture Lab, Transitions Learning for Life (Latino Club/Scouts), Impact! (art and writing therapy for women in transition) and YWCA "Notes from the Road" (photo exhibit).
_____________________________________________________________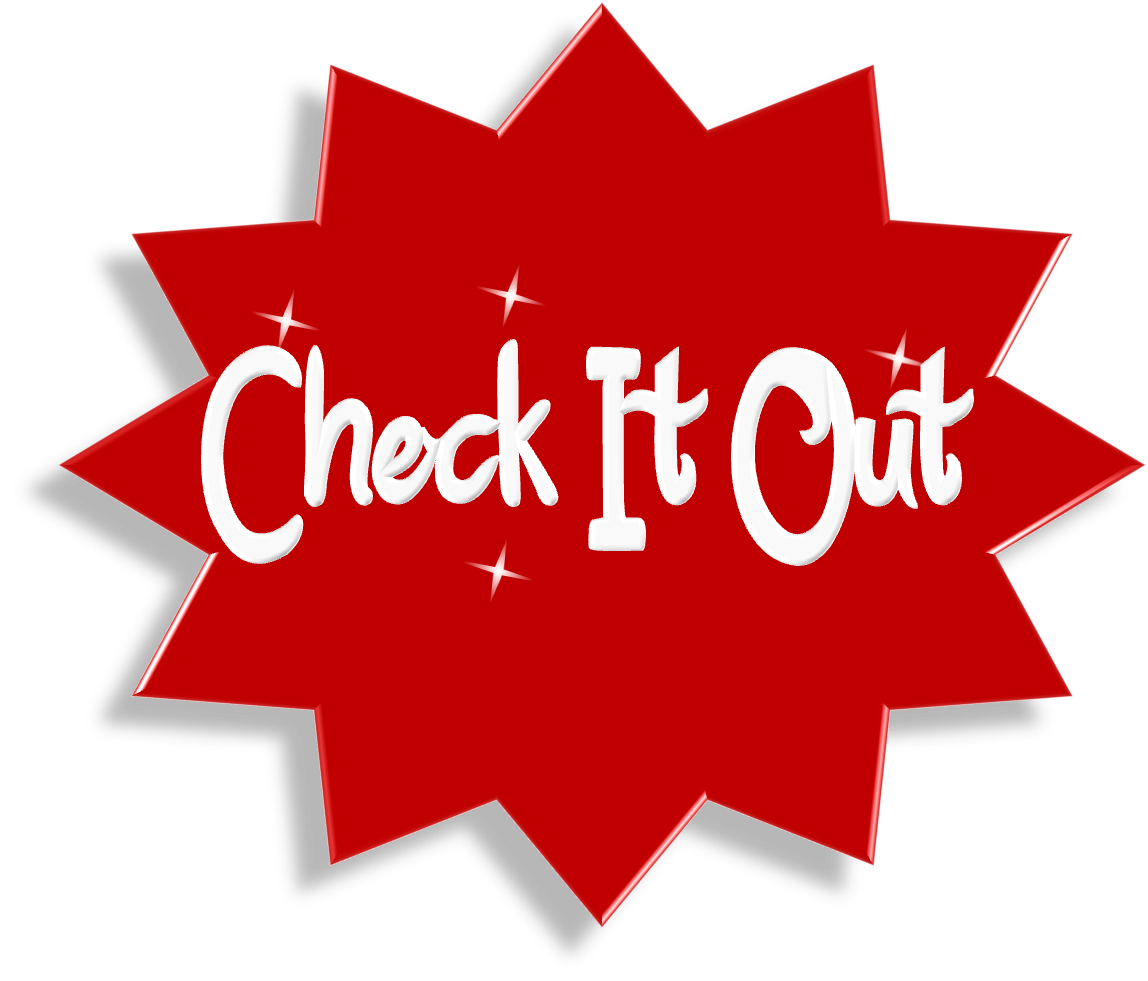 Please review your own listing on the updated directory in our member area.  Remember – if you need the password, please contact Judy at gjpeas1070@gmail.com
if there are any errors in the directory, please let Dorothy know (steding12@gmail.com)  Please add missing info:  schools – degrees – birthdates etc.
---
A Huge Thank You
to Everyone Who Helped With 
2019 Great Explorations- Reach Beyond the Stars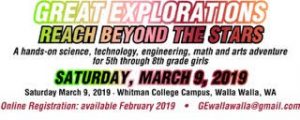 ---
Thank You for Supporting the 55th AAUW BOOK SALE! 
                    Thank you to all of our members who volunteered time to make our                                Book Sale the most successful ever!  
A very special thanks to Kay Raddatz, Melanie Plantaric and their Book Sale Committee.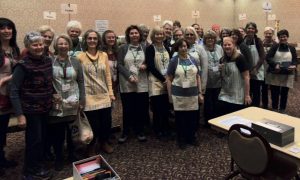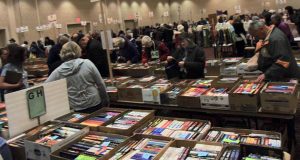 ___________________________________________________________________________________________________
Thank You for Supporting the
16th Annual AAUW Kitchen Tour
Because the owners of eight homes opened their unique kitchens to more than 400 people in the community, our Walla Walla affiliate of the American Association of University Women raised approximately $14,000 during its 16th annual Kitchen Tour on Oct. 7.
Proceeds will help fund scholarships for local women and support education projects throughout the community, said Cecile Ervin, Kitchen Tour committee chairwoman.
The homeowners who shared details of design and construction in their kitchens with ticket holders are Kelly and JJ Menozzi, Alison Kirby and Dan Calzaretta, Brenda Bernards and Dan Smith, Kelly Watson and Dan Beebe, Robert and Lura Hafen, Dierdre and Ki Bealey and Craig and Charlotte Roberts.
Sponsors that supported the event included Bunch Finnigan Appliances of Kennewick and from Walla Walla, Gary's Paint and Decorating and t.h.e. Interior.
"The beautiful, designs, craftsmanship and products of these businesses were well represented in many of the homes on the tour," Cecile said.
Proceeds were also raised from four raffle opportunities made possible by donations from local businesses and individuals: an assortment of gift certificates from local retailers and restaurants, and a Wine Country Picnic-themed gift basket donated by Sue Gillespie. Raffle winners were Joyce Afward, Lisa Johnson, Barbara Suzui and Corinna Whitehurst.
Additional support for the benefit came in the form of ads placed in the full-color Kitchen Tour guide. The 2019 tour is slated for Oct. 6.  If you are interested in volunteering your time, or your kitchen, please contact Judy Peasley (gjpeas1070@gmail.com)
(originally published in the Walla Walla Union Bulletin 10/14/2018)
---
Get these dates on your 2021 calendar!