Mission Statement:
AAUW advances equity for women and girls through advocacy, education, philanthropy, and research.
Coming Soon! The 2018 Book Sale. Look For us on Facebook

Co-sponsored by AAUW Walla Walla and Walla Walla Public Library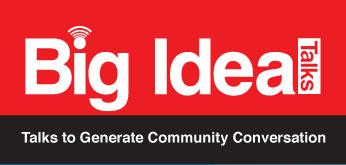 January 25 – 7 p.m.
"Spotting Bad Science: How to Tell Fact from Fiction"
Ruth Russo, PhD, Chemistry Department, Walla Walla Community College
February 22 – 7 p.m.
"Challenges of and Prospects for Comprehensive Immigration Reform"
Jessica Monterey, immigration paralegal and immigration rights activist
March 29 – 7 p.m.
"The Future of Healthcare in our Region"
Susan Blackburn, Chief Administrative Officer, Providence St. Mary Medical Center; Lane Savitch, Chief Operating Officer, WA/MT Region, SE Washington Service Area; Timothy Davidson, MD, Chief Executive of Physician Services, Providence Medical Group-Walla Walla
Applications are due in early March 2017.Check back for more information as the date gets closer.