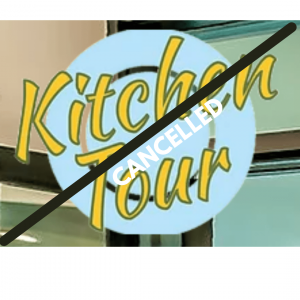 As you may have already heard, Kitchen Tour Committee has made the difficult decision to cancel/postpone the in-person event scheduled for Sunday, October 3.
I have notified our homeowners and the Board, and Kathy Foster is notifying our sponsors and advertisers.  We will send press releases to the UB and update our Facebook page.
Here is the letter that was sent today to homeowners:
As of September 1, the 2021 Kitchen Tour planned for Sunday, October 3 is cancelled.  We at Walla Walla AAUW are committed to our fundraising goals and to our mission to promote education and leadership for women and girls.  At the same time, we are aware of the great trust shown to us by homeowners, our volunteers, and community members who attend our events, that we provide a safe and positive experience.
We on the Kitchen Tour Committee have done our best to stay current with County Health Department and CDC data, and to be aware of recommended protocols for gatherings both indoors and out.  We have accepted that for us to reliably monitor masking, social distancing, and numbers of people in each space, we would need at least twice as many volunteers as we currently have.  At the same time, we have heard from our volunteers that not all of them are comfortable working at a public event at this time.  Ultimately, for us to honor the goodwill and faith this community has shown for the AAUW and our efforts, we feel we need to cancel the October 3 in-person event.
We will be following the COVID situation as it evolves, and we will be planning a Kitchen Tour, or smaller tours, perhaps in a different format, at a later date.  We will have more definition and information as we go into the autumn months.
The Walla Walla AAUW at this time extends our gratitude to homeowners who have offered their kitchens and outdoor spaces to us, as well as our volunteers, sponsors, and advertisers.  We appreciate every one of you, and will look forward to working with you further, as we understand better how we may do so.
Please do not hesitate to contact me via email or phone, if you wish to discuss this further.
Warm Regards,
Donna Murray
2021 Kitchen Tour Chair